What is Total Mental Health?
Total Mental Health delivers on-demand mental health care quickly and easily. It's where your people should turn first when they need trusted, personalized support.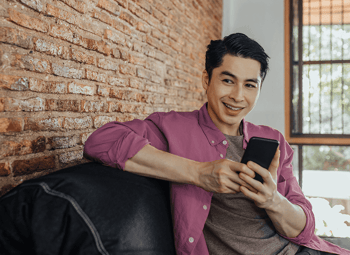 What does Total Mental Health offer organizations and employees?
What does Total Mental Health offer to employees?

Total Mental Health delivers the right care at the right time, as well easy-to-read data and insights about employee mental health and wellbeing. This equips organizations with the information they need to make informed decisions that drive organizational performance and productivity – and be the place where people want to work.
Since no two care plans are the same, employees receive personalized care that's accessible on any device, anywhere, any time:

• Immediate access to unlimited care: Immediate and unlimited access to care, creating an unparalleled digital and clinical experience that connects the employee with a therapist throughout their unique journey to improved mental health

• Personalized care journeys: Built by our expert clinical team, personalized by their dedicated counselor and boosted by technology – personalized care journeys support progress with digital tools and regular feedback.

• Benefits coordination: For seamless access to additional care provided by all services available to them, we'll help your people coordinate their third-party benefits

• Immediate support: Your people can connect with for support 24/7/365
How can my organization use Total Mental Health?

Healthy and productive people are the heart of high-performing organizations. Your organization will have benefit from the following:

Access to real-time data and analytics
Through easy-to-read reports, see real data about your organization's mental health and wellbeing to drive your people strategy forward, backed by technology. This includes program metrics, demographics and outcomes relating to quality of life, parenting, sleep, grief and loss, substance abuse, anxiety, anger and stress, physical health, relationships, capacity to cope with work, mental health and resilience. The information presented to you will empower your organization to drive your people strategy – overall, improving lives, and thus improving your business.

Meaningful, unlimited care for your people
By offering Total Mental Health to your employees, you are enhancing their mental health and wellbeing by providing unlimited, meaningful personalized care at a time when people need it most. As a leading mental health care provider you can trust, Total Mental Health will improve lives and improve business at your organization.

Positive changes
Your organization can feel confident that it has maximized its investment in employee mental health by delivering ROI through improved team productivity, higher engagement, and lower turnover.
How is Total Mental Health different from other services provided by TELUS Health's Employee Assistance Program (EAP)?

Total Mental Health balances the insights and expertise of experienced counselors with technology to deliver a highly personalized journey to improve mental health – and it's all powered by TELUS Health's new Care Navigation system.

This propriety system is a unique take on improving mental health care by combining the insights and expertise of experienced counselors with technology. Our clinical, lifestyles, and learning style assessments will drive meaningful conversations with client care specialists. We're here to support your people on their journey.
What type of reporting will my organization receive from Total Mental Health?

When a report is created, your HR team will have access to important analytics, providing valuable insights while also guaranteeing your employees' data is kept private and secure. The data will be presented in an easy-to-read format and include key insights on the usage as well as impact of Total Mental Health across your employees.
When will Total Mental Health be available for launch across my organization?

In what regions is Total Mental Health available?

Total Mental Health is available to clients in the U.S. (English) and in Canada (English and French). We are beginning in North America and will revisit our goals in Q1 2023 to determine if we can expand to the UK, Netherlands, and Australia.
On the Total Mental Health app, what unique care plans will be available at launch?

Upon launch we will be able to support general mental health, anxiety, depression, stress (or burnout), grief and loss, to name a few. The Total Mental Health therapists will also be able to support many other topics without a care plan to match – a personalized journey fitted to your organization and your people. We will be tracking topics and adding more care plans over time.
How is technology integrated within the Total Mental Health app?

Intelligent Automation (IA) automates the workflow to remove added administrative tasks for the therapist and call center. This ensures that the organization and its people get the best support – 24/7 and unique to them.
Where can I find more information about Total Mental Health?

Discover how Total Mental Health can help your people be at their best and drive your organization's success and productivity.
Our clinical team
What is the role of the counselor?

Counselors on the Total Mental Health platform play a vital role. They lead with expertise, use their previous experience, and apply new ways of treatment around the clock, all while being objective, confidential, and kind. With this mind, counselors want to build trust with your organization and your people, with the overall goal of facilitating positive changes in lives.
How can counselors provide the right support?

TELUS Health Counselors on the Total Mental Health platform provide the right support based on the data and insights from our Care Navigation system. In addition, counselors know the right questions to ask, at the right time, leading to an overall, high quality experience for your people.

Our counselors use aggregate data to understand who we're engaging and who we're not. Pre, during, and post symptom severity measures offer insights about clinical improvements. Engagement measures on the user journey help us to ensure the helping experience is smooth, efficient, engaging, and responsive.
Data and privacy
What are the privacy legislation and standards that Total Mental Health follows?

We recognize the importance of safeguarding personal information. Because Total Mental Health stores health information we have strict guidelines we must adhere to, in accordance with Canadian privacy laws. When employees use our services, Total Mental Health protects health data with a comprehensive security infrastructure and stringent data policies to ensure it stays private and secure.

We are SOC 2 compliant and adhere to ISO 27001:2013 standard, NIST Special Publication (SP) 800 series and AICPA Trust Service Principles.

Each consultation is completely private and safe, and always delivered by a licensed and educated counsellor who is required to maintain confidentiality, just as they would in their office. All data is encrypted in transit and at rest. Employees always have full control and ownership over their personal health information, and only they decide how they want to share it.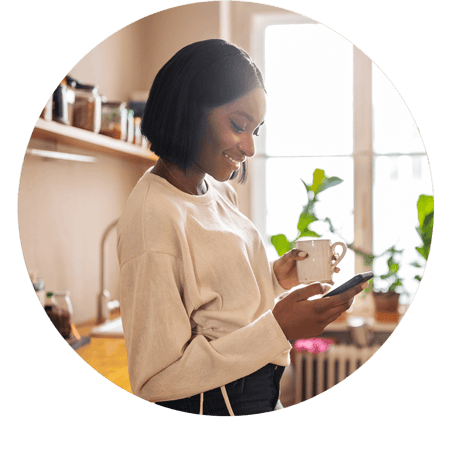 Be one of the first organizations to provide Total Mental Health to your people.