People's mental health is steadily declining
Pandemic | The move to a digital workforce | Great resignation
These rapid, seismic shifts significantly impact our lives at work and home. Now we're seeing…
1 in 3
people are at high risk of a mental health issue (depression, anxiety, addiction)
4 in 5
managers are supporting at least one employee with a mental health issue
more than

50%

of employees are experiencing burnout
Stats from LifeWorks Mental Health Index, 2021
LifeWorks Total Mental Health delivers on-demand mental health care that responds to today's challenges
Personalized care journeys
Built by our expert clinical team, personalized by their dedicated counselor and boosted by technology – personalized care journeys support progress with digital tools and regular feedback
Unlimited care
Employees face mental health concerns anytime, anywhere. They deserve a solution that can help whenever they need it.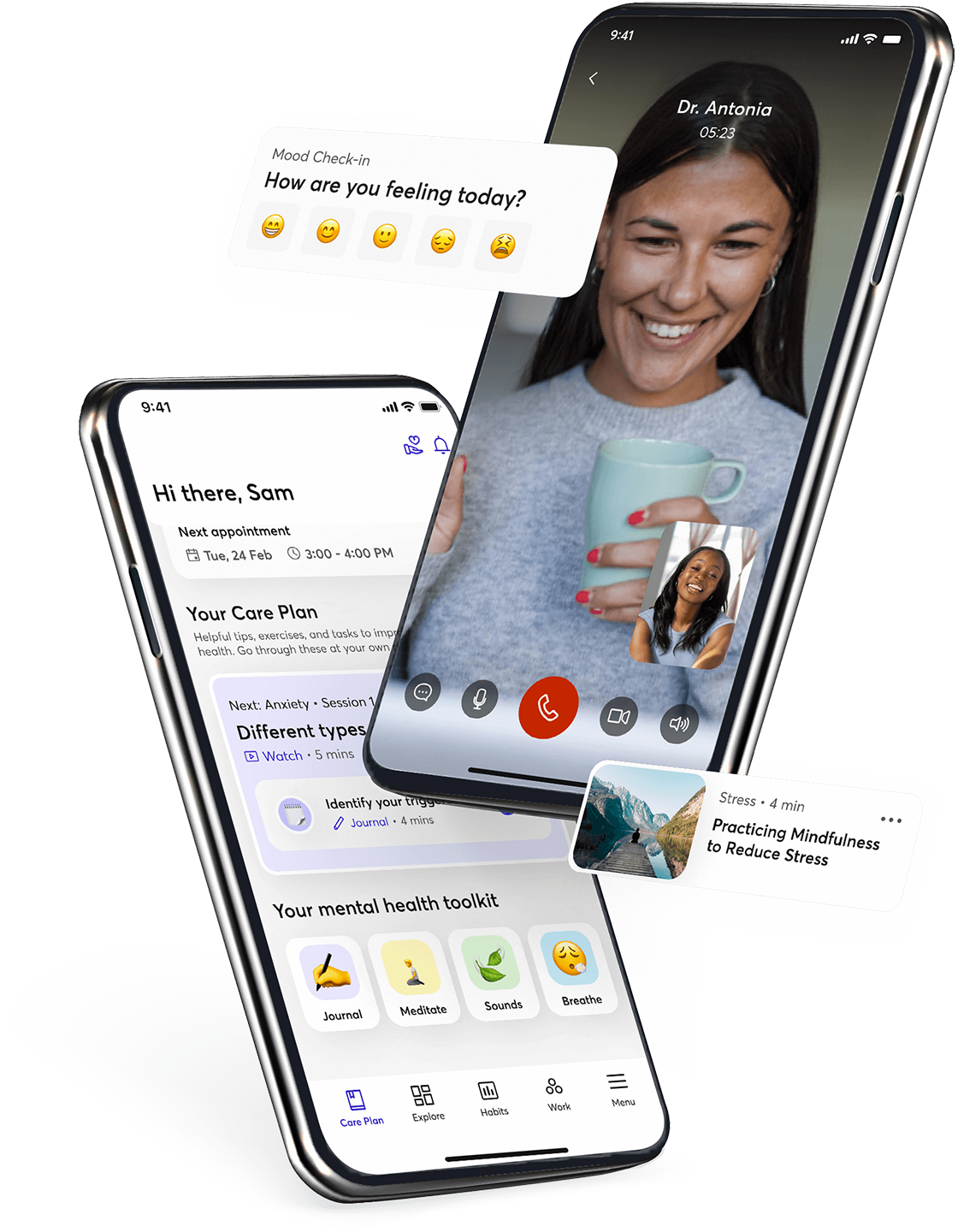 Help your people be at their best with personalized, comprehensive support provided by LifeWorks Total Mental Health

Benefit coordination
LifeWorks helps employees coordinate their benefits to ensure seamless care between all services available to them
Immediate support
Employees can connect with LifeWorks for support 24/7/365
With LifeWorks Total Mental Health, no one is left behind
Sam is generally a happy, confident and successful person, although she has struggled with anxiety in the past. Lately, she's been feeling anxious about a few things. Her anxiety is causing her to consider taking a leave of absence, and when she is at work, she's so consumed by her thoughts that she can't concentrate on her tasks.
Discover how LifeWorks Total Mental Health is supporting Sam.
Healthy and productive people are the heart of high-performing organizations
Through LifeWorks Total Mental Health, you will see positive changes to employee mental health and your organization's productivity.
With the insights and data through its reporting and analytics, you'll get:
Real data
Real data about your workforce's mental health and wellbeing to drive your people strategy forward
Insights
Insights to understand what your employees need to be at their best
HR Leaders want LifeWorks Total Mental Health

89%
say it meets the mental health needs of their employees

83%
say it is a unique solution that competitors can't match

75%
intend to sign up for LifeWorks Total Mental Health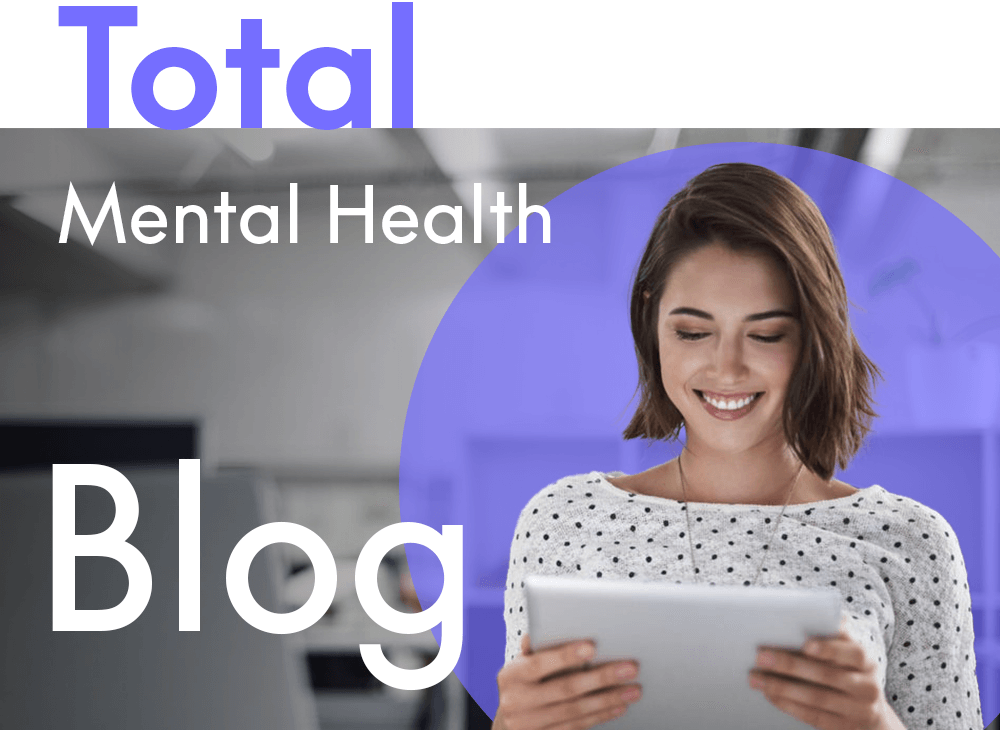 Check out the LifeWorks Total Mental Health Blog to learn even more about how LifeWorks can transform your organization's mental health.
Recent posts include:
LifeWorks is the world's most trusted workplace mental health and wellbeing provider, with the most comprehensive solutions that make a positive impact on people and the organizations they work for.
The world's largest counselor network
Innovative, technology-focused solutions
An unrelenting focus on your people – our top priority!
Clinical expertise honed over decades of experience