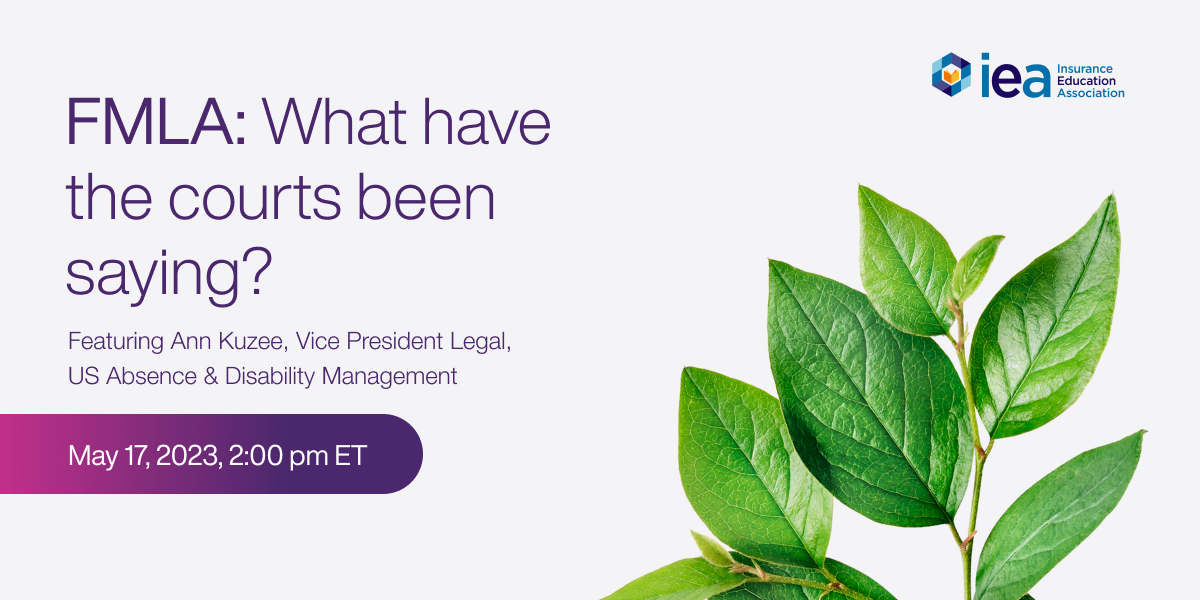 This webinar will provide attendees with information on a variety of FMLA lawsuits and updates you on what the courts have been saying.
The outcomes to these FMLA interference and retaliation lawsuits are important for employers to know about.
They will help employers stay current, avoid same or similar situations, and continue to effectively manage their leave programs.
Be sure to join us for this valuable and beneficial webinar opportunity.
This webinar has been approved by SHRM, HRCI, and CPDM. CEU credits will be available.

Ann Kuzee
Vice President Legal, US Absence and Disability Management
Ann currently serves as primary legal representative for U.S. Absence & Disability Management. As an attorney, with over 20 years of executive leadership and HR experience, she oversees, directs, and manages the delivery of in-house and outside legal counsel services related to Federal, State, and Municipal leaves.
Fill out the form below to register.