LifeWorks total benefits and pension solutions
We turn complex challenges into simple, accessible and intuitive solutions for HR leaders.
Helping over 4 million Americans navigate their benefits plan and financial future
Experience the LifeWorks difference
What our clients are saying:
"

We are going to be successful and LifeWorks is a major reason...I know we are in

good hands

." -

Hilton
"Thank you for making our lives
easier

at a time when we could really use the help. Things are going very smoothly." -

Nissan
"A big thank you for your partnership. You all were with us every step of the way...and safe to say an extension of Kellogg's team. " -
Kellogg
Administrative challenges organizations are facing today

Technological change requires significant resources just to keep up

Staffing and budget limitations to support increasing needs

Complex plan designs and requirements making ongoing management difficult

Rapidly changing environment, with constant regulatory and legislative changes
Administrative solutions at your fingertips
Flexible and tailored to the needs of your client's organization, providing them with technological and benefits expertise to simplify complexity.
Service models built to meet the unique needs of their employees, from outsourcing, co-sourcing and Software as a Service (SaaS)
Our proprietary technology (Ariel™) integrates seamlessly with their existing tech and infrastructure, providing your clients with greater flexibility and eliminating process overlaps and duplication.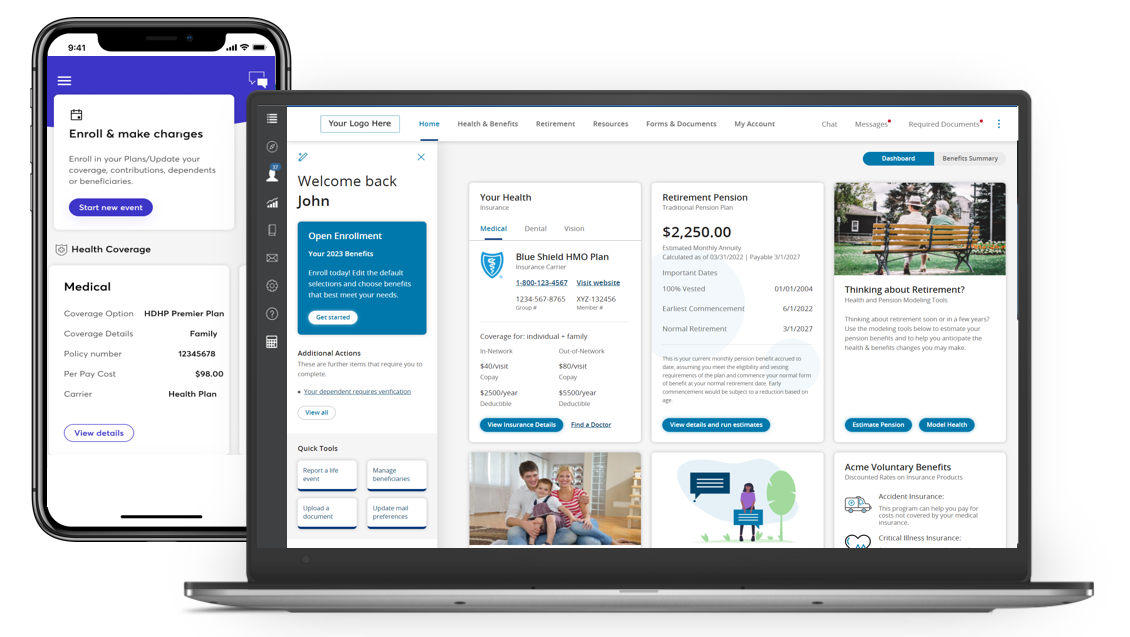 Highly configurable and designed to support complex organizations
Administrator portal with comprehensive management dashboard and reporting
Seamless integration with their existing technology and infrastructure
Fully branded online participant experience on any device with a full range of self-service capabilities
Holistic, 360-view of participant information across products and lifecycle
Integrated workflow engine for consistent, automated processes
Fully compliant with robust data security, quality and controls
Ability to deeply integrate additional solutions, for example Voluntary Benefits
Why LifeWorks?
Our people are talented, passionate and diverse in experience and skillset, enabling us to match the right team to work with each client. We're the best at providing an integrated, flexible and positive benefits experience for even the most complex organizations.
Trusted by organizations across North America