Feel Supported with a modern Employee Assistance Programme
Establish your business as an innovator with a market-leading wellbeing solution that supports the health and wellbeing of all your people everywhere.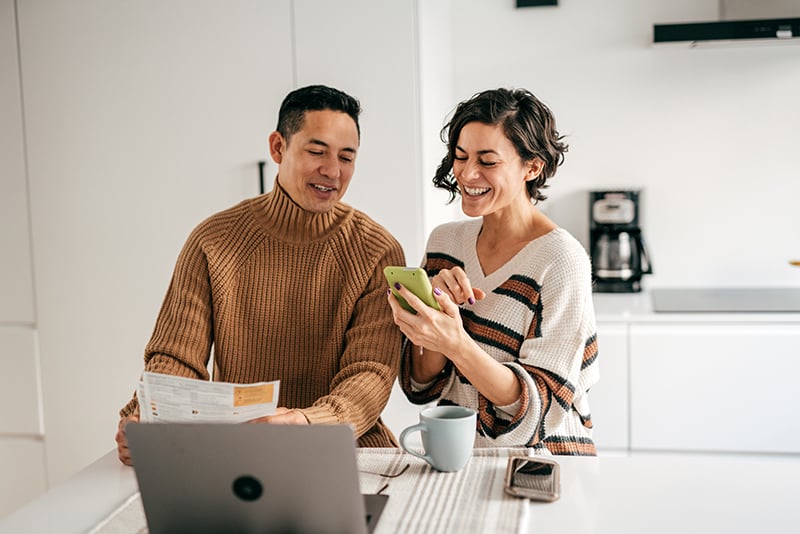 LifeWorks brings the best user experience and clinical support together to achieve complete mental, physical, social and financial wellbeing for 100% of your employees, 100% of the time.
What is LifeWorks Employee Assistance Programme?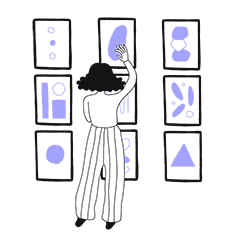 LifeWorks EAP is an employer-implemented intervention programme giving employees access to masters-level professionals and resources to help their workers address personal or work-related issues.
Designed to be configurable and flexible, our Wellbeing Solution meets you where you are on your wellbeing journey today, as your organisation and wellbeing needs evolve.
Improving employee wellbeing and engagement
saw improvement with their issue after using LifeWorks
reduction in absenteeism
after counselling
saw an improvement in work engagement after counselling
reduction of work presenteeism cases after counselling
What does an EAP help with?

Health and Safety Concerns
Stress
Depression
Anxiety
Substance abuse
Gambling
Domestic abuse
Grief and loss
Crisis and trauma

Financial and Legal Topics
Budgeting
Financial worries
Reducing debt
Legal matters

Work-Related Issues
Work-related problems and job stress
Conflict at work
Job burnout
Workplace change

Relationship and Family Matters
Adoption issues
Relationship issues
Separation and divorce
Childcare and parenting issues
Elder care/caregiving issues
Education issues
LifeWorks Essential EAP features
Immediate support with 24/7 best-in-class counselling
Confidential and secure virtual counselling: Video, telephonic & SMS/text
Searchable online library of EAP content
Wellbeing content and a company posts News Feed
Case utilisation and platform participation reporting
Market-leading perks and savings
Self-guided journeys and assessments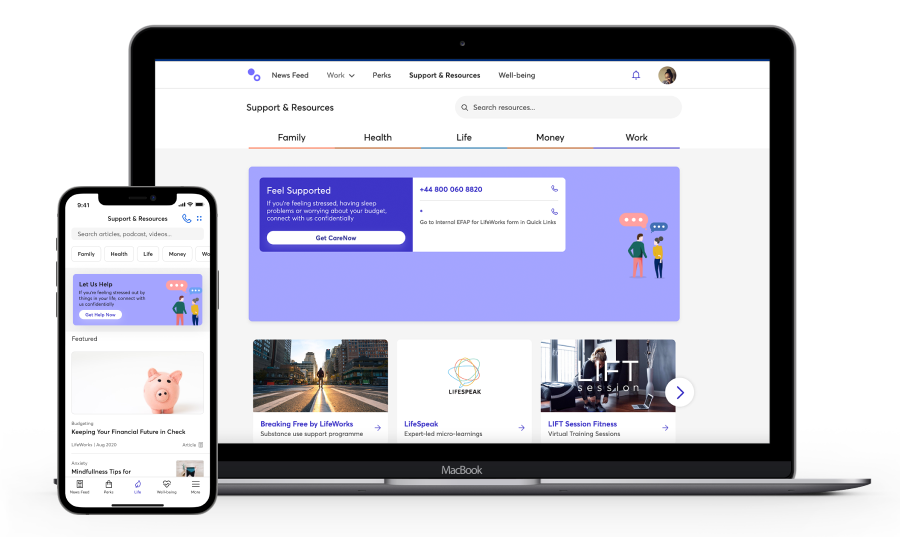 Improving your business's bottom line
ROI in 2020 compared to $4.29:1 in 2019
healthcare prevention calls
are not referred to medical insurance
Access to 24/7 best-in-class and specialist counselling
Largest clinical network in the world - trained in social work, psychology and human services
Globally consistent, locally relevant, available in 150+ countries and 40+ languages
Committed to delivering the most innovative and tailored experience - video, chat, group, telephone or in-person